Every month at the China Books Review, in addition to our comprehensive rolling lists, we will also publish curated lists of recommended new China books, hot off the press. Sometimes it will be new nonfiction in English, as below — a continuation of a column I have been writing for The Wire China since 2020. Othertimes it will be Chinese literature in translation, brought to you by our columnist Jack Hargreaves. Or it will be untranslated titles proving popular or controversial in China (including those published in Taiwan and Hong Kong), selected by Na Zhong.
We try to avoid the word "best" in our editorial lists. We are of course gatekeepers here, presenting a selection among a plethora. But the spirit of the recommendations below, as in all our curated lists, is simply to highlight a few new books — five at a time, so as not to overwhelm — that we think the general reader interested in China might enjoy, or be interested to know of. We'll be doing something similar with titles from the China archive. This is not a ranking; the order that they appear in means no more than the flow we feel makes sense to present them.
2023 has been a busy year for China books. With rising interest in the nation, more English-language titles relating directly to China are being published than ever (we counted almost 250 from the past year in our listing project). With such a fire hose to drink from, it can be overwhelming to know where to start. That's where we come in. From the feast of China fare on offer, we select a few delicacies below. Further morsels will be recommended, reviewed or excerpted in the magazine in other forms. For now, a first taste:
---
Alec Ash is a writer and editor focused on China, where he lived from 2008-2022. He is the author of Wish Lanterns, following the lives of young Chinese, and the forthcoming The Mountains Are High about city escapees in Dali, Yunnan. His articles have appeared in The New York Review of Books, The Atlantic and elsewhere. He is editor of the China Books Review.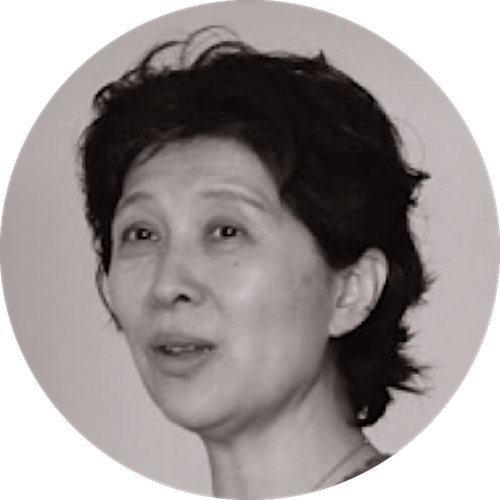 Jianying Zha (查建英) is a writer, journalist and cultural commentator in both English and Chinese. She is the author of two books in English, Tide Players (2011) and China Pop (1995), and six books of non-fiction and fiction in Chinese. Her work has appeared in publications including The New Yorker and The New York Times. Born and raised in Beijing, educated in China and the U.S., she lives between New York and Beijing.
Orville Schell is the Arthur Ross Director of the Center on U.S.-China Relations at Asia Society, and co-publisher of the China Books Review. He is a former Professor and Dean at the University of California, Berkeley, and author of over ten books about China. He is a regular contributor to The New York Review of Books, The New Yorker, Foreign Affairs and other publications, and has traveled widely in China since the 1970s.
Winston Lord was the U.S. Ambassador to China from 1985 to 1989. Previous to that, he was Director of Policy Planning at State Department, and as special assistant to Henry Kissinger in the early 1970s he was instrumental in the U.S. restoration of relations with China, which he visited nine times. He has also served as president of the Council on Foreign Relations, and Assistant Secretary of State.
David Barboza is a former business reporter for The New York Times, who was based in China from 2004 to 2016. He has won multiple awards, including the Pulitzer Prize in 2013. More recently, he is co-founder of the digital news magazine The Wire China and its data analytics platform WireScreen. He is co-publisher of the China Books Review.
Ian Johnson is a senior fellow at the Council on Foreign Relations and the author of four books about China, most recently Sparks, about China's underground historians. A Beijing-based correspondent for The New York Times, The Wall Street Journal and other publications for 20 years, he was awarded a Pulitzer Prize for his reporting on China in 2001.
Jiayang Fan is a Chinese-American journalist, and staff writer for The New Yorker since 2016. She was born in Chongqing and immigrated to the United States at the age of seven. Her works include cultural and political commentary, personal history and food critique. Her first book, Motherland, is forthcoming in 2024.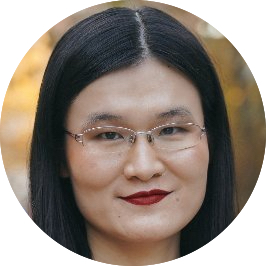 Yangyang Cheng is a Research Scholar at Yale Law School's Paul Tsai China Center, where her work focuses on the development of science and technology in China, and U.S.‒China relations. Her essays have appeared in The New York Times, The Atlantic, Los Angeles Review of Books and elsewhere. Born and raised in China, Cheng received her PhD in physics from the University of Chicago.